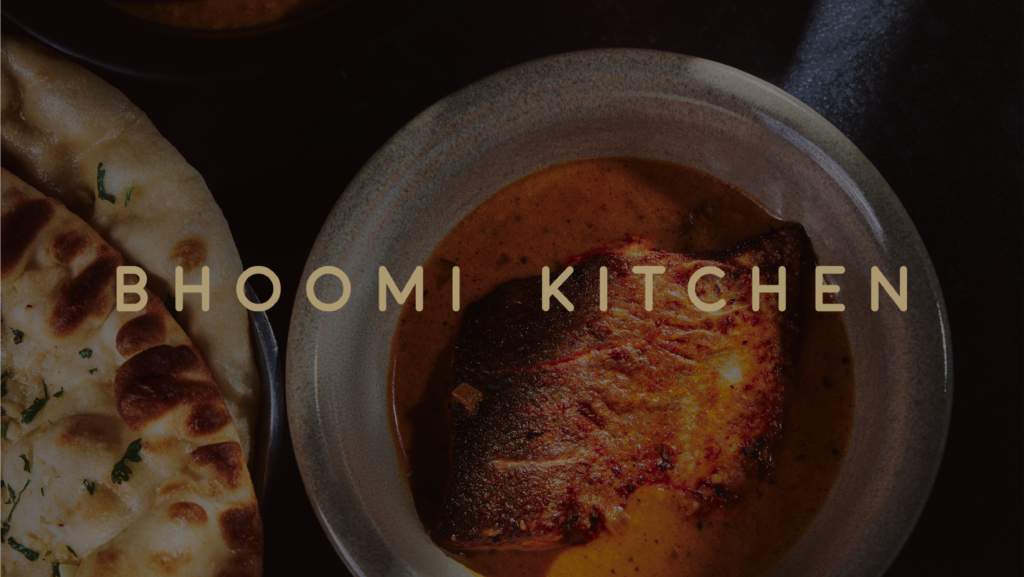 Bhoomi Kitchen has been inspired by the south-west state of Kerala.
From traditional limited one pot curry's to the famous Masala Dosa and Keralan style barbecue's.
The Bhoomi story began over 6,000 miles in the village of Keliyar. Here, farmer Appacha developed his love for food, cooking and hospitality. Tales of his passion and talent travelled to England, where he eventually began working as a private chef in Cheltenham. Now, 50 years on, Appacha is the inspiration to grandson Michael, who's reignited the authenticity and taste of his grandfather's food – in the form of Bhoomi Kitchen.
Bhoomi's original Indian restaurant is based in the beautiful Suffolks of Cheltenham. The restaurant has been featured in the Michelin Guide for a number of years, and their  unique South Indian flavours have made a prestigious name for itself amongst locals.
Bhoomi Kitchen's latest restaurant is located in Headington, Oxford. It's recently been put into the Michelin Guide – making it the first Indian Oxford restaurant to be given a space. 
The restaurant has al-fresco dining on the terrace, overlooking London Road. 
With a click and collect, guests can also enjoy Michelin dining from home.
To view their lunch or dinner menu, please head to:
To stay updated with Bhoomi Kitchen, follow them on Instagram. 
Sign up for the latest news, events and discounts at our restaurants
Sign up for the latest news and events at our restaurants