Win the holee cow black card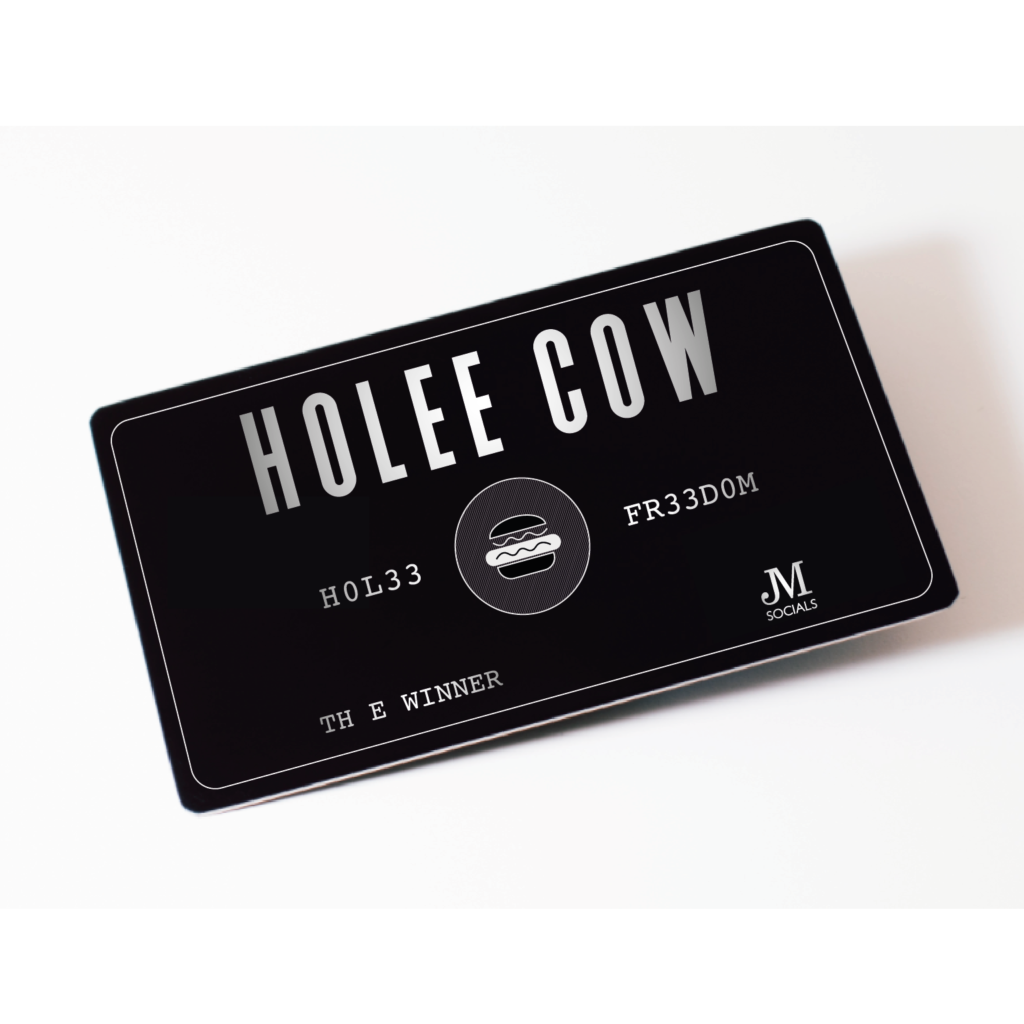 CONGRATS TO OUR WINNER, ROBERTO HORTIGUELA! 
THIS COMPETITION HAS NOW CLOSED. 
—————————————
Holee Cow has launched the FIRST EVER Black Card competition
to celebrate the end of pandemic restrictions.
The one and only Black Card will entitle one Cheltenham burger lover to a whole year's worth of meals…
that's 12 burgers, 12 fries and 12 shakes in 12 months.
Fancy a year's worth of Holee Cow? Enter our Black Card competition through Instagram page