Prithvi chefs wow on Bake Off: The Professionals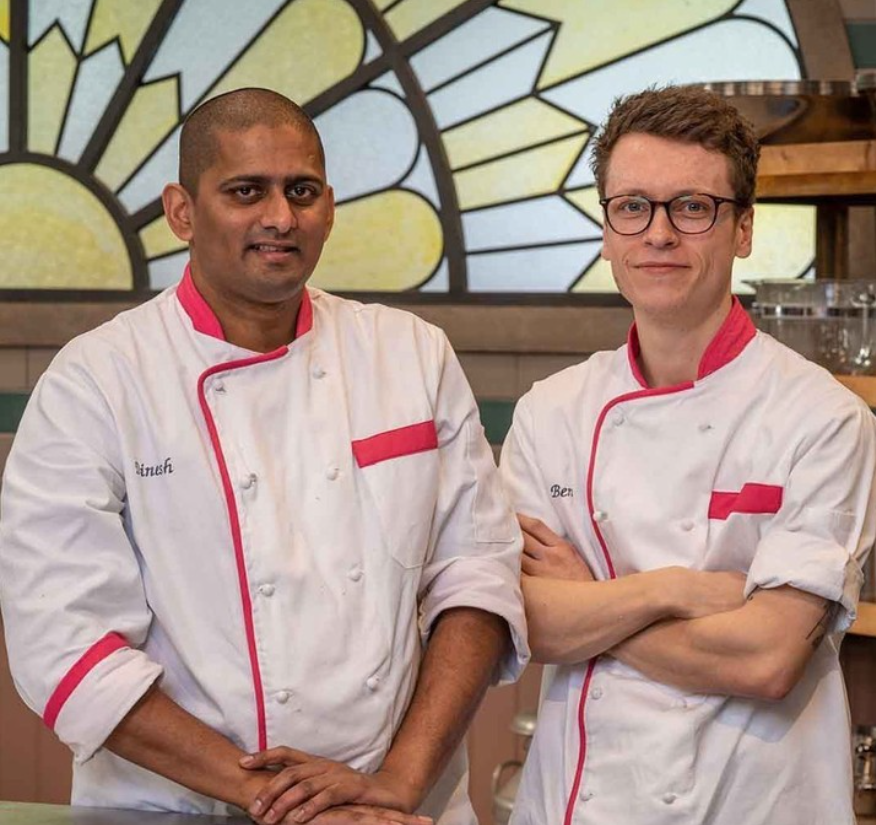 Prithvi's Dinesh and Ben teamed up to impress judges in their first challenges on Channel 4's Bake Off: The Professionals.
The chefs were unfazed, creating a military-themed chocolate amenity to honour Dinesh's military chef background, as well as 36 delectable-looking Mont Blanc Tarts.
Their simple but enticing showpiece wowed both judges Benoit and Cherish, prompting Cherish to remark that she "didn't like it… I loved it"
Based on their outstanding performances in both challenges, the judges decided that Prithvi's chefs would advance to the next round in first place.
"We are really pleased that the chefs are able to showcase the talent we see day in and day out at Prithvi, in front of not just the talented judges, but the nation as well" said Prithvi owner Jay Rahman.
You can catch Dinesh and Ben creating more baked masterpieces on Bake Off: The Professionals on Tuesdays on Channel 4, or taste them for yourself at Prithvi, Cheltenham!