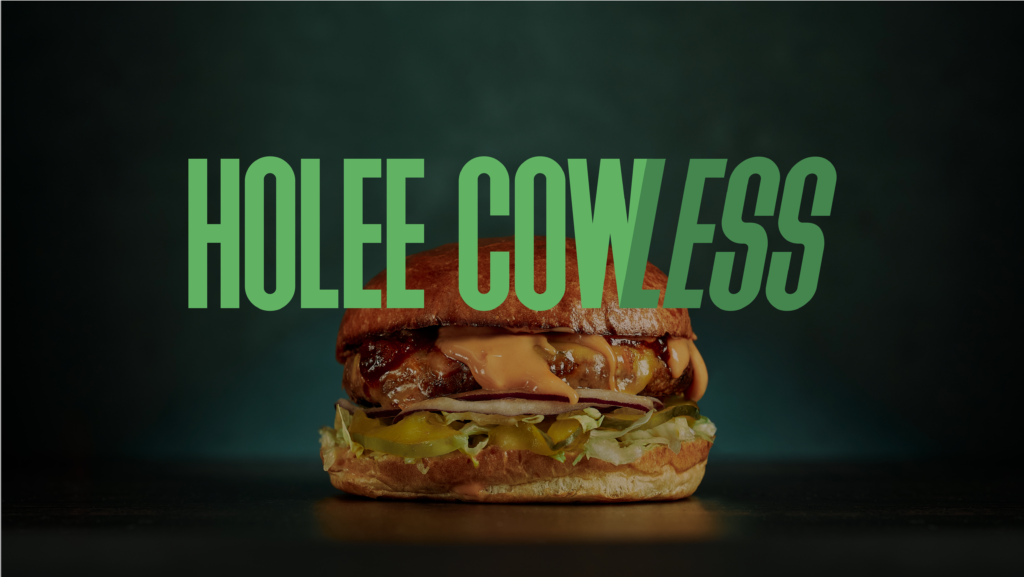 Holee Cowless is our victoriously vegan virtual takeaway service, based in Cheltenham.
Our plant-based takeaway restaurant was launched to break down the stereotype that veganism means rabbit food. After testing close to hundreds of meat and cheese substitutes, we eventually selected our favourites that have made it onto our meat-less menu. 
Offering the dirtiest, sauciest, most delicious plant-based burgers and sides in Cheltenham, you can find Cowless for delivery on Deliveroo. 
To try Holee Cowless inside our restaurant, pop down to Holee Cow on Winchcombe St. Just ask for the vegan menu and dig in!
Sign up for the latest news, events and discounts at our restaurants
Sign up for the latest news and events at our restaurants